Basic Facts About The David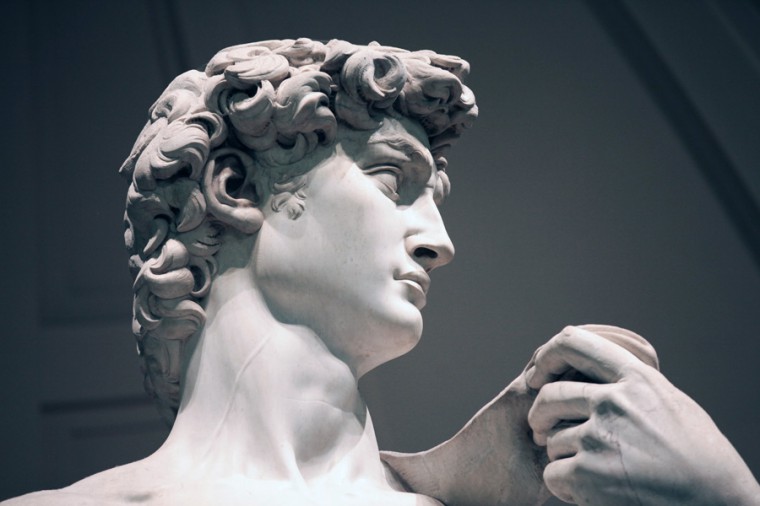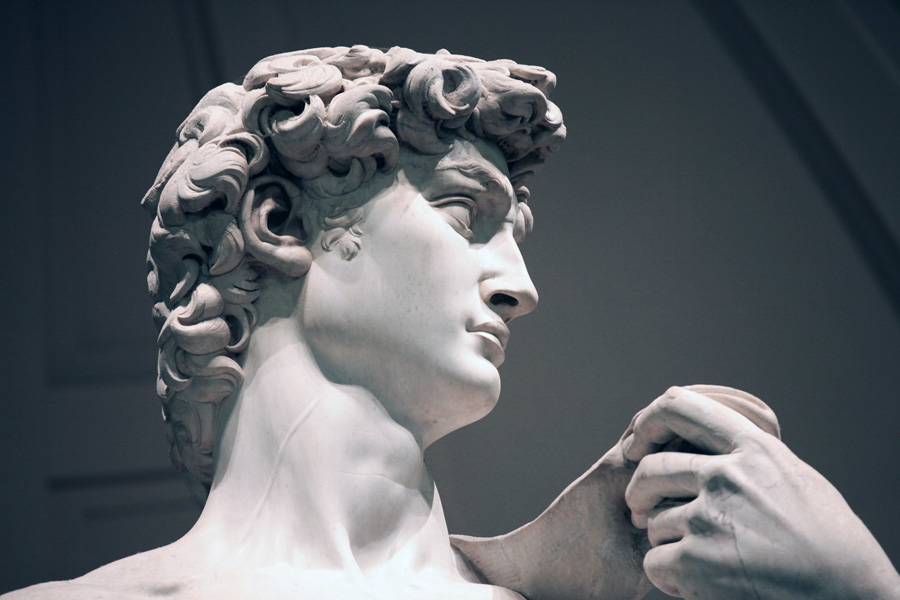 Who made the David? Michelangelo Buonarroti
When was he made? Between 1501- 1504 (restored in 2003-2004)
Where is he located? At the Accademia Gallery, in Florence, Italy
How tall is he? 5.16 meters (almost 17 feet, a shy short at 16 feet and 11.15 inches)
What is he made of? One single block of marble from the quarries in Carrara in Tuscany, one of the whitest in the world
How much does he weigh? 5,660 kg or 12,478.12 lbs!!! He is made out of solid marble ;-).
Did you know? The sling and trunk were covered with gold leaf, but being outdoors in Piazza della Signoria in the elements washed it away.
What is the meaning of the statue? The story of David and Goliath is a biblical one, found in Book 1 Samuel.
Are there copies? Yes, the most famous are outdoors in Florence itself. The first, in Piazza della Signoria in the exact spot where the original used to be and the second in Piazzale Michelangelo (made out of bronze, not marble).
Was he supposed to be in Piazza della Signoria? No, he actually was supposed to be on Florence's cathedral (the Duomo), way up high where he would have seemed much smaller.
Want to know more? Read the full article on Michelangelo's David to read about the creation of the statue, the story of its meaning, see more pictures and more.