Latest News
This section offers the latest news from the museum, on planned events and more.
The Accademia Gallery has just announced special evening hours every Friday, remaining open until 10pm, until September 30th.
In addition to the longer opening hours, every Friday at 7:30pm staff with guide visitors across the museum, talking of Michelangelo and his David and Prisoners, as well as many other important works and artistic and historical facts.
The visit is divided into two parts: the first, at 7:30, focusing on a general theme and at 8:30pm, a focus on a specific work or artistic technique tied to the first part of the visit.
During the first few weeks of the program, the tours are aimed at locals and will only be offered in Italian. Once the program takes off, the visits will also be offered in English.
July Program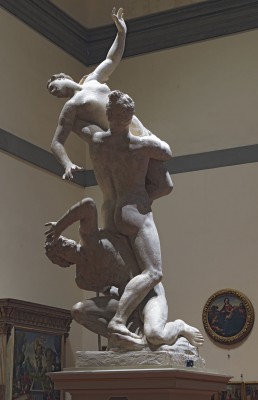 July 15:
7.30pm – The Halls of the 13th and 14th centuries: the Giotto-style painters and Orcagna
8.30pm – The cycle of "formelle" by Taddeo Gaddi made for Santa Croce basilica
July 22:
7.30pm – The 16th century altarpieces in the Hall of the Colossus and Gallery of Prisoners
8.30pm – The Rape of the Sabines by Giambologna
July 29:
7.30pm – Late 14th century and Late-Gothic Paintings at the Accademia
8.30pm – Lorenzo Monaco
To participate in these FREE guided visits (remember, these are only in Italian for now), you need to show up at the marked meeting point near the ticket office inside the museum at 7.30pm. Up to 25 people will be allowed. You can book your participation free by calling 055-294-883. To participate in the 8.30pm visit, the meeting point is inside the Hall of the Colossus by 8.30pm.
Enjoy Fridays at the museum!